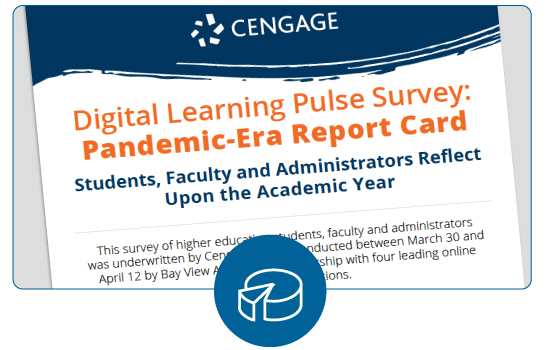 Not long after COVID-19 sent campuses reeling, five leading online learning groups, with support from Cengage, engaged Bay View Analytics to survey higher education leaders and faculty members about the most pressing pain points they've experienced to-date and those they anticipate in the future. Each quarter, we've been checking in and for spring 2021, we added a student survey.

Jeff Seaman, Director at Bay View Analytics, dove into the research to see what students, administrators and faculty were facing with the massive migration to digital and the new obstacles facing higher education.

Gain access to all of the survey results, the presentation Jeff gave for Inside Higher Education and more, by signing up through the form on the right.