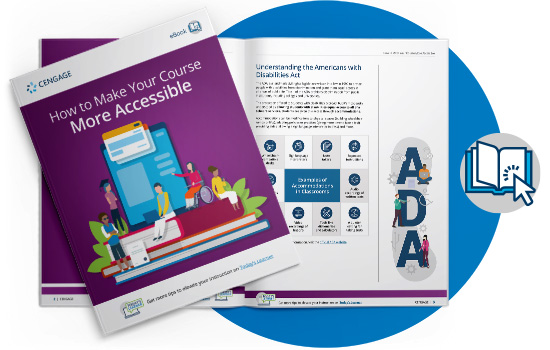 With different course formats like online and hybrid on the rise, it's essential to look at how accessible your course is for students with disabilities. It can feel overwhelming once you start looking closer at the topic of accessibility, though.
Start by reading our free eBook for an introduction to accessibility best practices. Learn about important topics like:
The ADA—what it is and how it applies to the classroom
Different types of disabilities
How to talk to and about students with disabilities
Screen readers
Closed captions…and more!